Welcome to Chill Clothing Limited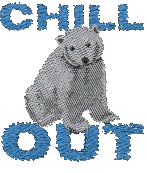 We are proud to be a small New Zealand enterprise offering quality products using the best fabric, threads and superior workmanship.

We can provide and service all of your requirements from clothing design to the most detailed embroidery.

Using the latest technology we can digitize and embroider to your individual specifications.

We value your custom and pride ourselves on the quality of the finished product.

Our Team incorporates our Head Designer who has had 20 years experience in the industry and specializes in high quality machining and overall quality assurance. This means that each and every garment from our enterprise is to the highest professional standard.

Backing our Designer, we have our Embroidery Manager who is in charge of the digitising aspect of the company. Using the latest technology we can take your design and convert it into a matching image that can be embroidered onto any garment bringing your business/personal/corporate image that much more into focus.

We know we can add that extra touch to your garment requirements and welcome any enquiries in this regard.